How To Become a Truck Driver- The First 4 Steps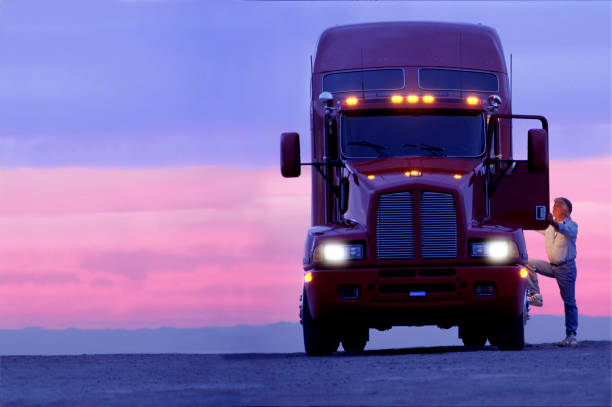 Congratulations on making the decision to become a professional truck driver! Western Truck School is here to help you make it happen.
You'll play a critical role in the economy and the demand for drivers is at an all-time high. Read on for 4 key steps on how to become a truck driver.
Step 1: Review and meet the requirements
To drive a Commercial Motor Vehicle (CMV), you will need to obtain a Commercial Driver's License (CDL) through the Department of Motor Vehicles (DMV) in your state.
You will need to meet federal/state requirements and company qualifications to get started:
Obtain a CDL
Attend a Truck Driving School
Clean Driving Record & Solid Work History
Be at Least 21 Years Old (The Department of Transportation (DOT) requires all professional truck drivers to be at least 21 years old.)
Pass a Drug & Alcohol Test & Undergo a Physical
Step 2: Find your truck driving school- Enroll now with Western Truck School!
Once you meet the basic requirements, Western Truck School CDL training will prepare you for the CDL knowledge and skills tests.  Here are "5 things to Look For In a Truck Driving School"
Step 3: Pay for truck driving school
Tuition varies based on the program you select. Western Truck School provides many different training programs and may also customize a program for your specific needs. Please contact an admissions representative at 1-800-929-1320 to discuss your options and pricing.
Step 4: Get a truck driving job
A CDL is your key to access a huge variety of truck driving jobs. There are thousands of jobs in the trucking industry, many of which are driving, logistics, warehousing, training and dispatching. Western Truck School will provide you with assistance in finding a job before, during and after you complete training. Please contact our placement department at 1-800-929-1320 for specific details.
Comments are closed.
Let's Roll
Make the move today. Contact Western Truck School to enroll in the training program that works best for you.
Our form takes just seconds!